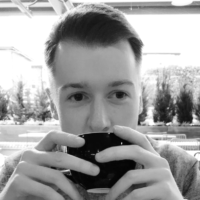 Brian, as e-Learning Digital Content Producer, is a video editor, graphic designer, and web developer.
Brian's work centres on creating visually-striking, thoughtful, and entertaining content for use across multiple platforms for H2 Learning, and his chief focus is the combining educational content with memorable, engaging narrative with a view to elevating the learners' experiences.
He has a Bachelor's in Multimedia from Dublin City University, and a Master's in Screenwriting from the National Film School at IADT, and a FETAC Level 6 Cerificate comprising modules in internet publishing and social media marketing.
Email: bgarvan@h2.ie