The Assessment of Transversal Skills 2020 (ATS2020) is a three-year (2015-2018), pan-European classroom research project aiming to support and enhance the teaching, learning and assessment of transversal skills in 10-15 year-old students.
Central to the project is a 10-month classroom pilot, which facilitates the use of electronic portfolios (ePortfolios) and innovative teaching, learning and assessment approaches in participating classrooms. A comprehensive learning model (My Learning Cycle) is used for guidance.
ATS2020 is being piloted in 10 participating countries (Belgium, Cyprus, Estonia, Croatia, Greece, Finland, Ireland, Lithuania, Slovenia and Spain). H2 Learning are helping to coordinate the classroom pilot in Ireland with Junior Cycle for Teachers.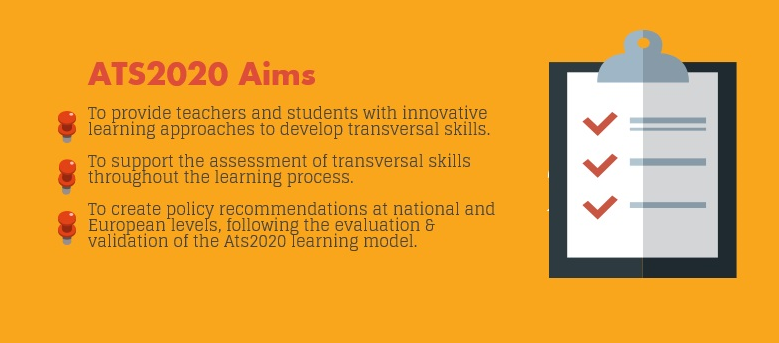 You can visit the ATS2020 website here: ats2020.eu
You can see Ireland's ATS2020 story here: ats2020.eu/ireland
You can find more information on the ATS2020 project here.